Our Annual Fall Gala was an amazing celebration!
Join us for the next Annual Fall Gala, October 2023!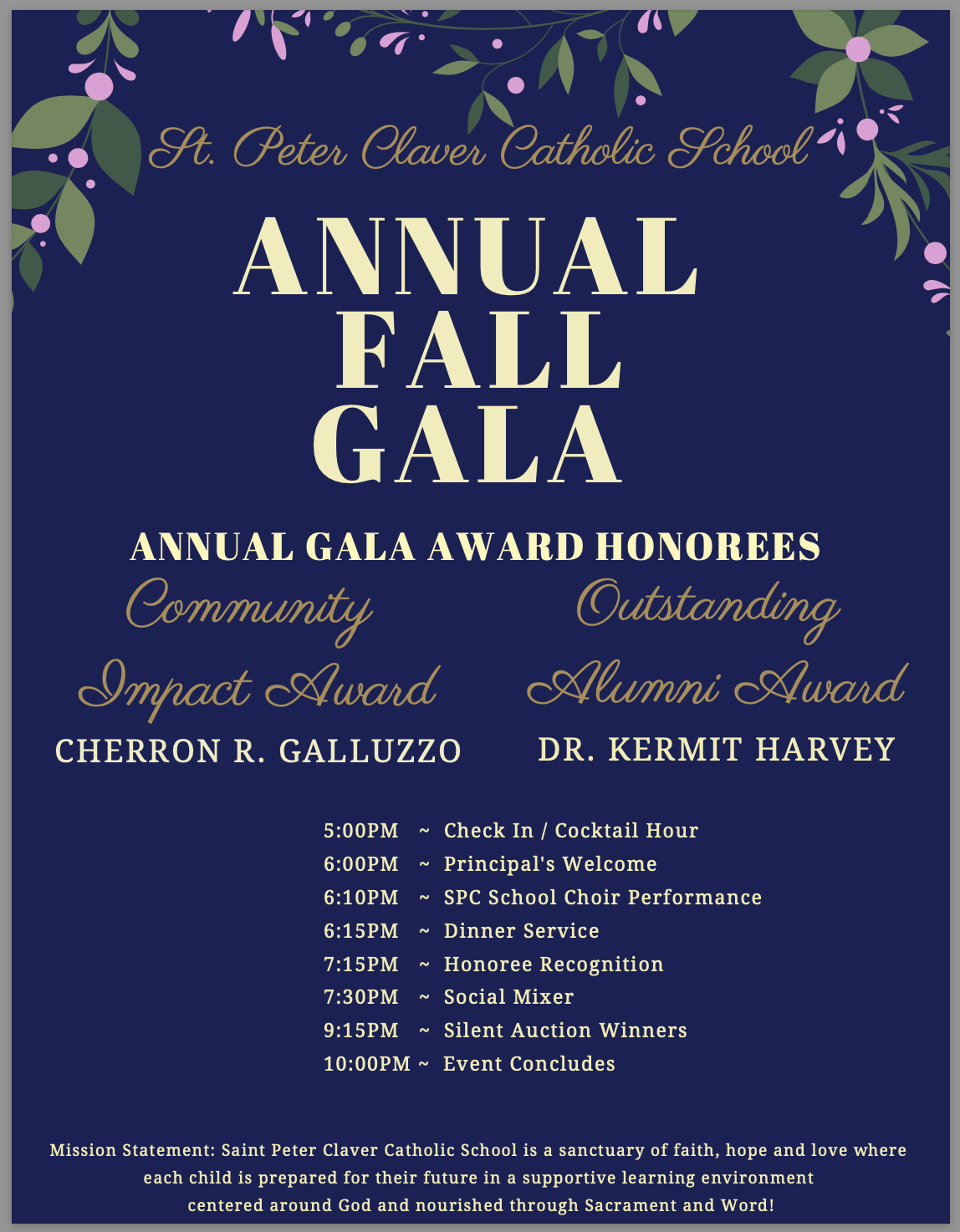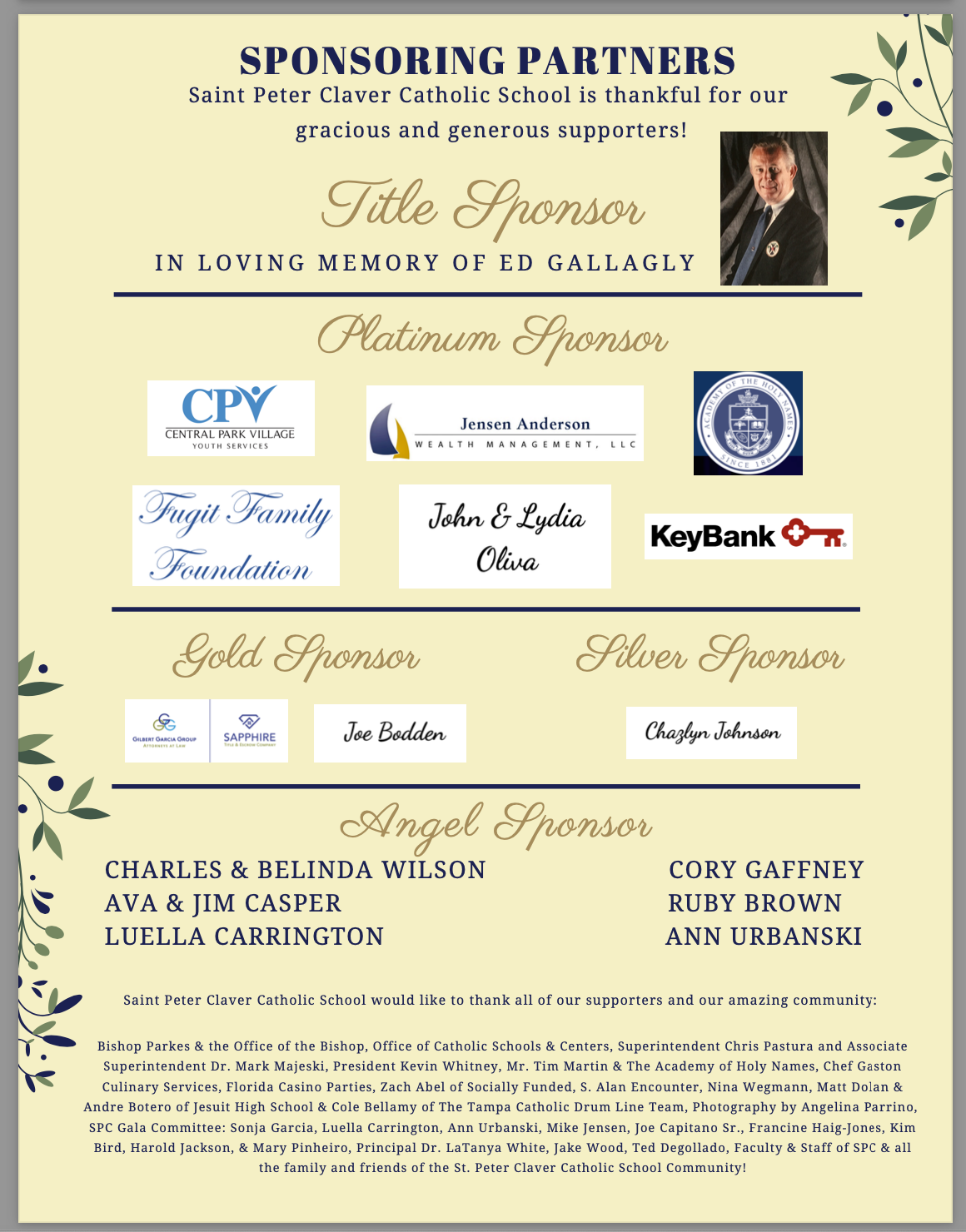 Annual Gala 2022
Thank you!

A special thank you to all of the sponsors, attendees, donors and volunteers who made our Annual Gala a success! Thanks to our loving community, we raised $50,000!
Our honorees for the 2022 Gala:
Outstanding Alumni Award: Dr. Kermit Harvey
Community Impact Award: Colonel Cherron R. Galluzzo
Many thanks to our sponsors, donors, volunteers and attendees who made St. Peter Claver's 2022 Annual Gala a success. Because of a team effort and generous hearts, we raised $50,000! Providing a quality education for students has been a hallmark of St. Peter Claver Catholic School since its founding in 1894.

For those who couldn't attend the Gala, it's not too late to participate! Click here for a link where you can donate.
---