Janet Blackburn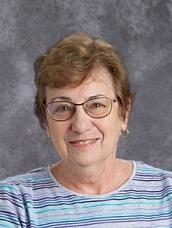 Janet Blackburn
Administrative Volunteer
Phone: 813-224-0865
Employed Since: 7/31/2012
8 Years Experience At School
Degrees
Bachelors

Stony Brook University

Masters

State University of New York at Albany
A New York native, Janet holds a BS in Biology with a minor in Secondary Education from Stony Brook University. She earned an MS in Advanced Classroom Teaching in Biology from SUNY at Albany while teaching life and earth science to students in Grades 7 and 8 in the Albany public school system. A Tampa resident since 1975, she is married and has two grown sons, four granddaughters, one grandson.
Janet began teaching Biology and Algebra 1 at Jesuit High School when she first arrived in Tampa. As the school grew, more sections of biology were needed and Janet's teaching was limited to Biology and Biology Honors. In 1985 Janet was appointed Head of the Science Department, a position she held until she was named Assistant Principal for Academics in 1999. Among the greatest pleasures she experienced was teaching both of her sons and the children of previous students. She also had the privilege of working with many prior students.
During her years at Jesuit, Janet was elected to the Faculty Council by her colleagues during those years she was eligible to be a member. She moderated the Tiger Annual, the school's yearbook, which won state and national awards, for about a dozen years and oversaw the transition of that school publication from paper to computer submission. Soon after giving up the responsibility of producing the yearbook, Jesuit's administration asked her to redesign the summer remedial reading class for incoming freshman. The course she designed, with help from local reading instructors, taught reading across the content areas and also instructed students in study skills. The latter came from her own experiences while teaching Jesuit's students.
Janet's major contribution as Assistant Principal was digitizing Jesuit's academic records and moving the school to online academic and other school related communications. It was during her tenure that the school first used a Student Information System. Janet retired from Jesuit in 2012 after 37 years.
Janet is delighted to work with the students and faculty at St. Peter Claver. She finds the St. Peter Claver students very open to learning and has seen incredible growth both in individuals and the overall school. She credits a very determined principal and dedicated faculty and staff for the great amount of improvement shown and looks forward to seeing more amazing changes over time.