Faculty & Staff
Faculty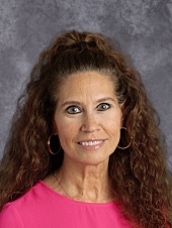 Maria Klotz
EC-3 Teacher
4 Years Experience At School
Mrs. Klotz has been teaching PreK-3 within the Diocese of Saint Petersburg for the past 15 years. It is her passion to help little minds expand and achieve the best outcome in this introduction to school. With her encouragement, her students not only learn the basic academics, they also learn how to be disciples of God. The 2018-2019 school year is the beginning of her second year at St. Peter Claver Catholic School.
Mrs. Klotz has Bachelor of Science from Centenary College, has done graduate coursework at Marywood University and the University of South Florida and holds VPK Staff Credentials. She is a member of Saint Paul's Catholic Church in Carrollwood.
Degrees
Bachelors

Centenary College
Yvonne Rogers
3rd Grade Teacher
My name is Ms. Rogers, and I am the 3rd grade teacher at SPCCS. I obtained my B.S. Degree in Criminal Justice from the University of Phoenix. I am currently in the master's program seeking my M.A degree in Elementary Education from the University of Phoenix. I love to go to the beach. So, I travel back to St. Thomas USVI on weekends to just visit the beaches of my choice. I am originally from the Caribbean. I enjoy life as it comes to me day by day. I have four children, three of whom are adults and living their lives being in the Military, Law Enforcement and the Medical field. I have one daughter who is still in school and is the center of my heart. It seems like I have a huge heart. I love little dogs. I have a handsome little guy who is a Yorkie named Louie. I am a simple but interested individual.
Anne Penny
4th Grade Teacher
Anne Penny, B. MUS, B. Ed, Masters of Music Ed, Masters Administration, Ph.D
Dr. Penny has had a long, successful career teaching children and adults, developing teachers and initiating educational programs. A lifelong Catholic, violinist and classroom teacher with a minor in Math, she thrives in motivating students to be community leaders.
Zenelda Fao
Fifth grade teacher
Matthew DeLorey
Middle grades Science
Iris Semer
Middle grades Math
Ms. Semer enjoys being a student and has studied in the fields of mathematics, Judaism and Jewish-Christian Relations, and Theology. She hopes to pass on her excitement of learning to her students. Ms. Semer is passionate about supporting children's needs and hopes to contribute to a positive atmosphere on the school campus. Ms. Semer is grateful for what she can learn through others, including her students.
Kelly Collins
Music/Theater
Kelly Collins is the music and theatre teacher (grades PK-8) at St. Peter Claver Catholic School. She is a proud graduate of The University of Tampa, and holds a B.M. in Music Education and a B.A. in Theatre. She is originally from Upstate New York, and has previously worked as an actor, stage manager, and singer in Tampa Bay, Sarasota, and the Capital Region. Ms. Collins believes that every child has the right to a creative education, and is so grateful to be a part of each child's journey at SPCCS.
Gabriel Pinero
P.E. & Health Teacher
Gabriel Piñero was born in San Juan, Puerto Rico on August 5, 1996. He graduated from the University of Puerto Rico - Rio Piedras Campus in 2019. He has a BA in Physical Education (K-12) and is also a certified personal trainer with the National Academy of Sports Medicine. Gabriel used to play tennis and basketball during his school years. He was also a member of the Puerto Rican national WAKO kickboxing team during his university years. Gabriel enjoys developing every child's talents and seeing them grow as an athlete. He hopes that his teachings can lead his students to live healthy lifestyles all the way through adulthood. Angelina Parrino
Art Teacher
Angelina Parrino is a Professional Artist & Arts Educator passionate about connecting with diverse groups of people through creative methods. Her expertise lies in Painting & Drawing; she has over 10 years of practice in this medium, and 3+ years of instructing experience in the general arts. Parrino is proficient in a range of media, including: photography, installation, ceramics, textiles, and time-based work. Having taught in various caring professions, she is interested in multidisciplinary art as an integral component of life and healing.

As a practicing artist, her work has been exhibited with venues such as Treat Gallery (NYC), The School House Gallery (York), Ewing Gallery (Knoxville), and was featured in Issue 10 of Maake Mag (curated by Nickola Pottinger) with an interview by Maura Clarke. Upon beginning her masters program at the University of Tennessee, Parrino was awarded the Tennessee Fellowship for Graduate Excellence. Following this, she was shortlisted for the Hopper Prize, and in 2019 was a recipient of the Thomas Fellowship: a prestigious award in support of thesis work with real-world implications.

Likewise, she enjoys gardening, observing Sandhill Cranes, reading, arranging (flowers, rooms, words), and spending time with her family at the home that her dad built, amidst a grove of Southern Live Oaks.
Staff
Mary Hawkins
Coordinator of Operations
Lisa Welch
Director of Philanthropy
Lisa Welch earned her undergraduate degree in Journalism with an emphasis in Public Relations from the University of Texas at Austin and her Juris Doctorate from the University of Miami. After a brief period of practicing law, she returned to the University of Miami to serve in the Alumni Relations & Development Office, where she assisted with alumni events and raised funds for the School of Law's top priorities. She has since served in the nonprofit sector for over 25 years in the fields of higher education, conservation, health care as well Catholic educational institutions.
Ms. Welch's areas of experience include working with major donors to develop long-term relationships, structuring special events that cultivate existing donors while bringing new potential donors into the community, creating and refining contact management systems that track and segment data to provide comprehensive information, serving as liaison to boards, and creating communication plans to retain and steward donor relationships.
Most recently, she was the Director of Philanthropy for Nativity Prep Academy, a Catholic school and program in San Diego, CA, that provides tuition-free education and support services for students in low-income situations who will represent the first generation in their families to earn a college degree where she led a four-person team that raised just under $2M annually. She also served as the Director of Advancement for Damien High School, an all-boys Catholic High School in Los Angeles County, CA. Prior to that, she served as the Major Gifts Officer for Holy Cross Hospital in Ft. Lauderdale, FL. Lisa Welch joined the staff of St. Peter Claver Catholic School in 2020 as the Director of Philanthropy.
Ms. Welch enjoys the outdoors, especially kayaking and walking her two rescue dogs.
Jake Wood
Information Technology
Voneshia McMillian
Social Worker
Hi! I am Voneshia McMillian, your school's Social Worker. I am from Daytona Beach, FL, and recently relocated to Tampa, FL. I have obtained a bachelor's degree from Bethune Cookman University in Sociology and a master's degree in Advanced Clinical Social Work from Saint Leo University. Serving students and families is a part of my ministry and I'm very passionate about it. My job is to help students do well in school by addressing their social and emotional needs.
Services provided:
School-wide positive behavioral support strategies (which include presentations on current topics).
Helping families to access community resources (food, housing, and counseling services).
Conflict mediation
Short-term individual/ group counseling includes lunch bunch. Michelle Stainton
ESE Director
My name is Michelle Stainton. I am the Exceptional Student Education (ESE) Director. I received my Early Childhood Education Teaching Certificate in 1995 and my ESE Teaching Certificate in 2006. I have been working with students who have Special Needs since 2000. I taught in a self-contained classroom for students who had a diagnosis of Autism for over 10 years and was an ESE Specialist for 2 ½ years for a charter school in Hillsborough County. I thoroughly enjoy working with students who need extra help. I also enjoy singing in a cover band with my husband. We have been married for 25 years and have a 24-year-old daughter.
Felicia Evans
Food Service and Beyond the Bell Coordinator
Felicia Evans began her love for children right after high school. She started her career as an after-school daycare teacher and spent many years in the daycare environment. She also went to school for computers, which she loves dearly. However, deep down she knew as well as others around her knew that was not where her purpose in life was.
Her dream is to one day be an owner of her own after-school program. She has held different positions which include working with children, daycare teacher, lead instructor of HOST (public school), and now after-school coordinator for St Peter Claver.
Felicia is also the cafeteria coordinator for St Peter Claver Catholic, where her experience stems from being the co-owner of TeamEvans, LLC (which her and husband founded in 2018).

She is a native of Tampa, Florida. She is a wife and the mother of three children(16, 15, 13). She loves spending time with her family by doing new things and going to new places.
Christina Badman
Coordinator of Curriculum, Instruction and Assessment
Christina Badman, M.Ed., is the Coordinator of Curriculum, Instruction and Assessment for multiple schools in the Diocese of St. Petersburg. She has 26 years of teaching experience with second through eighth grade students and adults. Christina attended Wright State University and Grand Canyon University and has presented at varied educational conferences. She lives in Clearwater, FL with her husband and two dachshunds.