Maria Boggs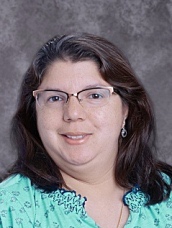 Maria Boggs
Social Worker
Phone: 813-224-0865
Employed Since: 8/12/2013
5 Years Experience At School
Degrees
Bachelors

University of Miami

Masters

Florida State University
Mrs. Boggs is originally from Puerto Rico. She earned her Bachelor of Arts in Psychology from the University of Miami, Coral Gables, Florida and a Masters of Arts in Social Work from Florida State University, Tallahassee, FL. She obtained her license in Social Work in April of 2009. Mrs. Boggs speaks fluent Spanish.
Mrs. Boggs has provided services to children and their families as a case manager and mental health therapist for the past fourteen years, working mostly with non-profit agencies. Since 2013, Mrs. Boggs worked as the school social worker at St. Peter Claver Catholic School.
"One of the most important things I have learned from being a Mom and working with children is that they help and teach us as much as we help and teach them. I am looking forward to continuing to help the wonderful children and families at St. Peter Claver Catholic School."