Diamond Frierson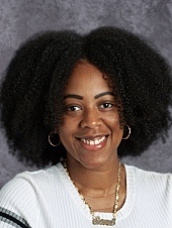 Diamond Frierson
EC-4/VPK Assistant
Phone: 813-224-0865
Groups: Cluster 1
Employed Since: 8/10/2016
3 Years Experience At School
Diamond Frierson is starting the third year that she has been with working with SPC students. She graduated from Blake High School and attended HCC to become an American Sign Language Interperter.
After graduating High School, Diamond started working at Boys and Girls Club to give back to her community. She worked there for four years before becoming an official family member of the SPC family.
Working with the VPK/EC 4 students, Diamond plans to teach sign language to provide an additional way for these young children to express their emotions.